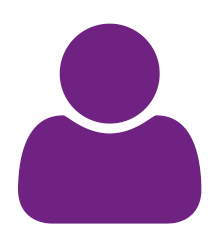 Hazel Skelton
Accredited Family Mediator
View Biography

Ann-Frances Rooney
Professional Practice Consultant & Accredited Family Mediator
View Biography
Ann-Frances trained and qualified as a family mediator in 2003, having previously worked as a lawyer for some years. She is Family Mediation Council accredited and recognised by the Legal Aid Agency. She is qualified to consult with children in appropriate cases as part of Child Inclusive Mediation. She is a Professional Practice Consultant and has a Master's degree in Conflict Resolution and Mediation Studies from Birkbeck College, University of London. She is also trained in special educational needs (SEN) mediation and has experience in intergenerational mediation, community mediation and in-court mediation.
Jennifer Hartill AdDipCp, DipCP, DipHypCs
Counsellor
View Biography
Friendly, constructive therapy from someone who can empathise and offer a positive environment to work on your issues. I decided to completely change career after having counselling myself. I am more than aware of the consequences stress and anxiety can have on individuals. I decided to make a difference by counselling those that needed help from someone who had been there, done that and got the T-Shirt.At Essex Mediation I provide dynamic and friendly psycho-therapeutic services to clients across the south east and London. My approach encourages self awareness, and helps with the establishment of new coping mechanisms which you can implement throughout your life.Many individuals suffer in silence from stress, anxiety and other issues - I aim to help you to learn how to cope better using an approach that is honest, straight-forward, understanding and empathetic. I am qualified to Advanced Diploma level in Counselling and Psychotherapy and Hypnotherapy and. I am a member of the National Counselling Society and the National Hypnotherapy Society.
Jon Mallender
Commercial Mediator - CMC Panel Member
> Contact
View Biography
Our senior Civil and Commercial Mediator is Jon Mallender who is an ADR Group Accredited Mediator and member of the Civil Mediation Council. His career background includes senior Director level appointments in both the UKand overseas with a large multinational Company. He spent 5 years working as Personnel Manager of the Ford Motor Company complex at Dagenham. He has since been Vice Chair of a Social Housing Group in East London. He is a Fellow of the CIPD and a member of the Employment Appeal Tribunal.

Chris Croft
Commercial & Accredited Family Mediator
View Biography
Chris worked in senior positions in the Lloyd's of London insurance market for over 37 years. He became an Accredited Mediator, Member of the Chartered Institute of Arbitrators, Member of ARIAS (UK) in 2004.
Michael Butterworth LLM MCIArb
Civil and Commercial Mediator - CMC Panel Member
View Biography
Michael was accredited as a mediator in 2004 and has wide experience of both civil, commercial and community mediation. He has been a member of the Civil Mediation Council (CMC) since 2005 and is registered by the CMC as a civil and commercial mediator. Michael has had experience in working in Europe, Africa, South East Asia, Australasia, America and Canada for over 30 years in various aspects of ADR. In mediation, Michael develops a dialogue between parties that allows them to resolve their disagreements and work together on the solution. He acts as a go between, encouraging and developing ways of moving forward to a resolution which suits all involved. Michael is tenacious in not allowing parties to give up when the going gets tough. He has had great success in getting to the nub of the issue and finding a way to closure. Michael is comfortable mediating in a wide variety of disputes including: • Breach of contract • Misrepresentation • Landlord and tenant • Supply of services • Race, faith and culture • Franchising • Airlines and Rail Companies • Contractor relationships • Building & Construction • Professional, Partnership & Company

Sue Nelson
Accredited Family Mediator
View Biography
Sue Nelson joined Essex Mediation in 2003 and qualified as a family mediator the following year. Having worked for many years in the property business as a Chartered Surveyor and also for a number of local charities Sue has considerable experience in all matters relating to property as well as associated negotiation skills.
Deborah Butterworth
Civil and Commercial Mediator - CMC Panel Member
View Biography
Deborah Butterworth has had 18 years' experience resolving disputes and has been a mediator since 2012. She was Called to the Bar in 2013 having passed the Bar Professional Training Course. As a qualified Family Mediator, Deborah leads Mediated Family Solutions. She believes that mediations work best when the parties work hard to find common ground and not wait for the other side to give ground. She has had a broad experience in conflict resolution and encourages creative thinking in parenting plans to allow parents to successfully move forward as separated co-parents. As Civil and Commercial mediator, Deborah is effective at setting the direction, focus and priorities of a dispute and is able to bring parties quickly together towards resolution. Deborah uses a collaborative style engaging parties to work together to successfully challenge preconceptions and break down barriers. Openness and transparency are encouraged with an emphasis on preserving relationships and trust. Deborah focuses attention on resolving the issues to mutual satisfaction. A confident mediator Deborah knows how to loosen the knots that tie problems together. She embodies a calm engaging empathy that is needed to draw issues out and has the gravitas to make parties work for resolution.
Dave Warren
Workplace, Civil and Community Mediator - CMC Panel Member
View Biography
Dave is an experienced workplace and community conflict resolution specialist, with an extensive career history within the public sector and experience of corporate leadership within education and the third sector. Dave also has extensive experience as a trainer, senior manager and has developed a large number of bespoke courses for employers.
Sandy Brown
Workplace Mediator
View Biography
Sandy Brown is a qualified Workplace, Civil and Commercial Mediator. Having worked as a Litigation Solicitor in the City for many years she has diverse experience of managing all types of disputes both at the High Court and at an Employment Tribunal. Sandy has an excellent record of mediating disputes within Universities, Hospitals and commercial sectors around the country. Sandy is committed to making mediation affordable and accessible for all businesses in and around Essex. Sandy helps businesses reduce the financial costs of any workplace dispute by mediating, conducting a conflict audit and advising on conflict management strategies. She works with senior managers to foster an environment where their employees feel valued so that the business can focus on achieving their strategic objectives.
Martha Clarke
Workplace, Civil and Commercial Mediator and Trainer -CMC Panel Member
View Biography
Martha is a qualified journalist, workplace mediator, coach and trainer with a first degree in psychology and a postgraduate diploma in occupational psychology. She has worked in the commercial and not-for-profit sectors in newspapers, television and strategic communications roles. My clients range from universities, banks, major retailers, to the NHS and trade unions